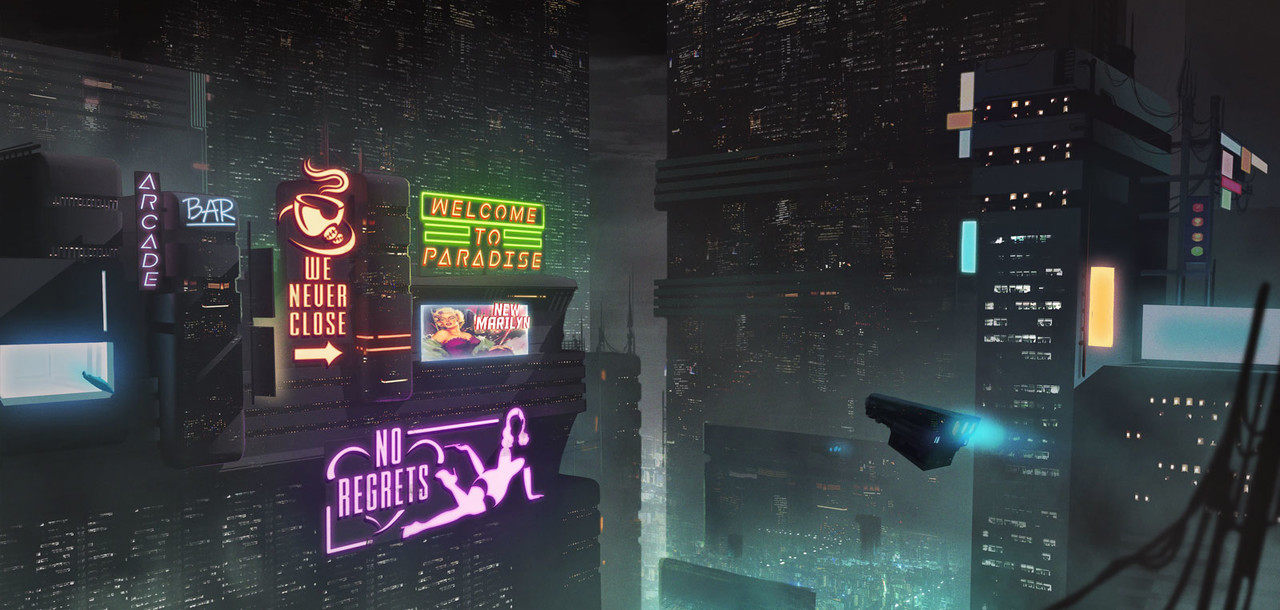 I finally got around to pick this artwork again.
I have to be honest, this final phase was a bit more loose, which was something I was not expecting on going. I wanted something almost Matte Painting, but I've been focusing my portfolio on the pre-production phase, so I actually wanted to speed it up a bit. 
I've recently made a big decision in my career. A lot of people been telling me it is too risky and what not, but I'm going all-in on getting myself into the AAA Industry. This next year is definitely going to be a hard working year pushing myself more than ever so I really don't want to waste more time than I need or should to. I might still add some details and more props - ships, textures, maybe... not sure. If you have any suggestions, please leave me your comment! For now, I'll leave you this close to finish.
Have a good one!